Dallas STEM Summer Camps at HAK Electronics
Help get back into school mode with a STEM based summer camp. We still have a few weeks left before summer. Each week features a new theme to explore including robotics, virtual reality, 3D printing, and more!
Summer Camp Line-Up
Click any image to see more
Camps are from 9am - 2pm (extended hours available for $50 per family)
Camps are for students aged 6 - 15.
A weeks worth of camp for $149*. Camps Include:
Small class size for personalized learning

Focus on product creation.

Develop an understanding of the product design cycle

Snack breaks!

Working with teachers, engineering students and industry professionals.

Bring home a product that would make an engineer jealous.
Scholarships available: email: Harry@HAKelectronics.com
Trusted by Our Previous Partners
Our summer camps are focused on small class sizes where students build projects throughout the week. We have our staff of teachers and engineers ready to build while teaching your student about tradeoffs and design decisions. Overall, the critical thinking and design process skills are transferable to whatever future your student desires (Preferably engineering :) )
Click an Image to Register
Week 1: July 29th - August 2nd
Week 2: August 12th - 16th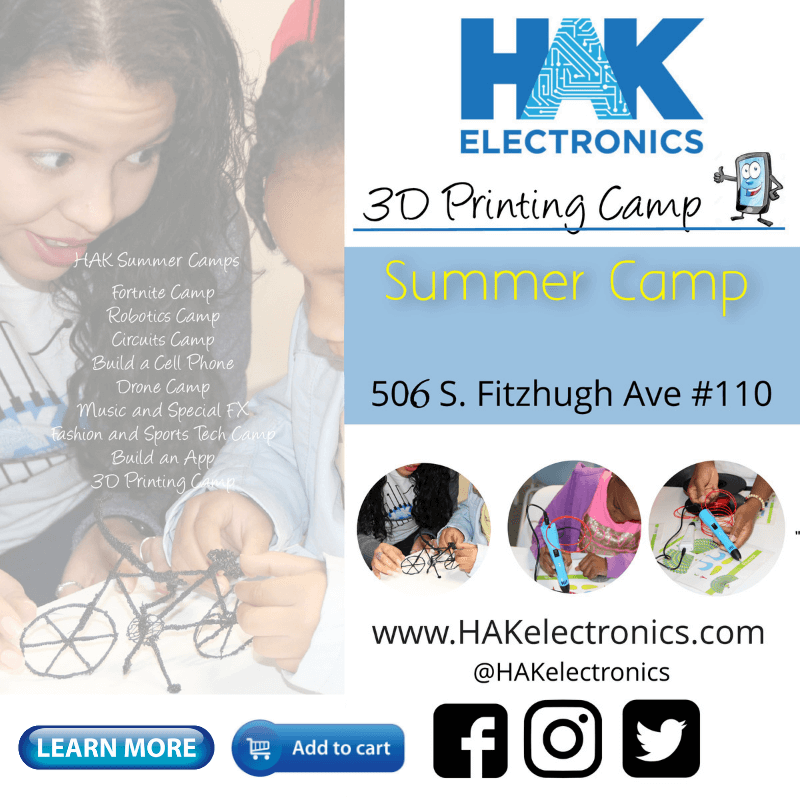 Build Something This Summer!
Having Fun and Building Skills
We teach our summer classes with the future engineer in mind. We want students to have fun but also leave with full products that they built themselves.
Camp Location, Hours, & Fees
All camps take place at the HAK Innovation Lab (506 South Fitzhugh, 10 min from downtown). Each camp runs one week long.
Camps are from 9:00 AM till 2:00 PM
We use Age based learning. Students will be put into groups by age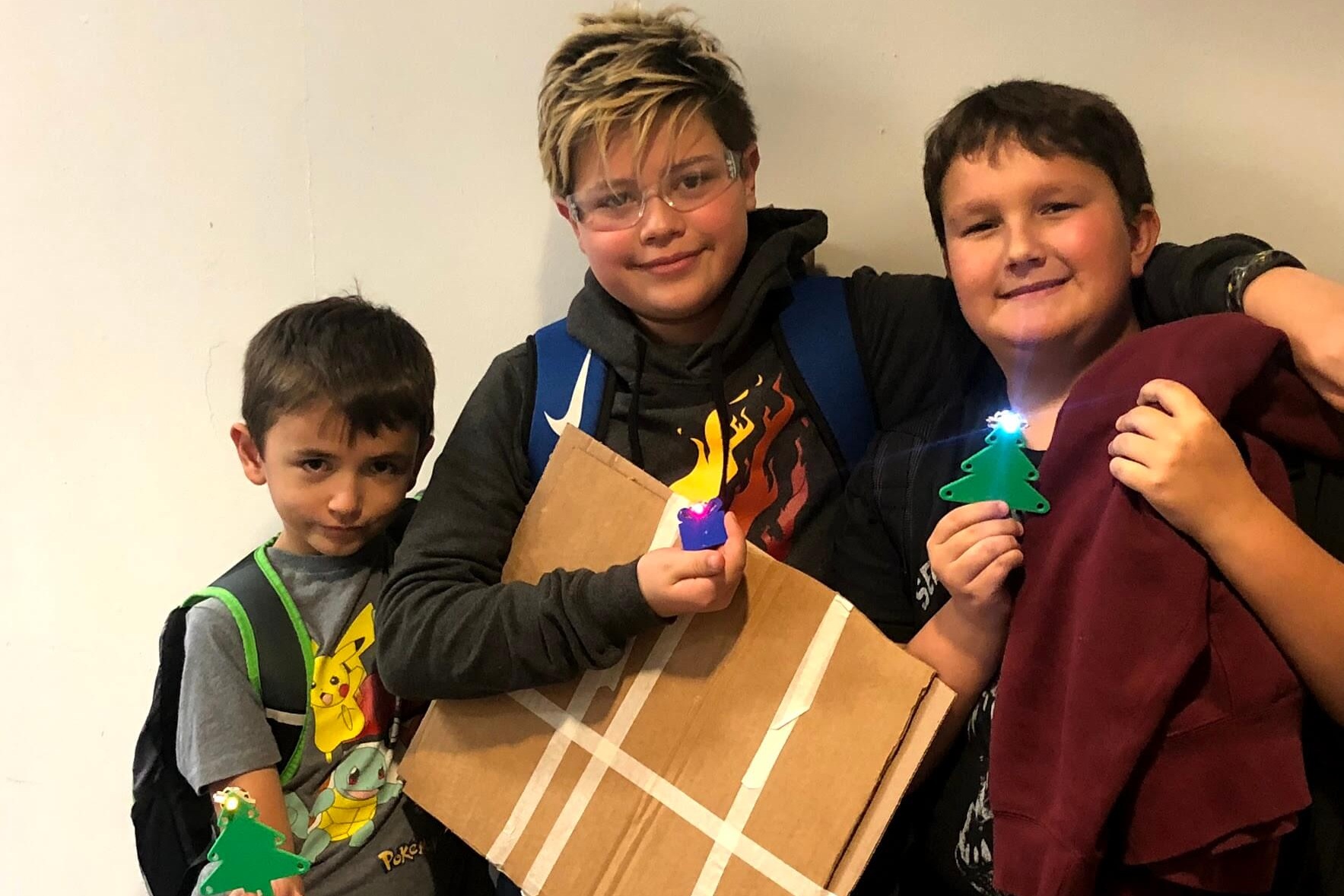 STEM is taught as crafts. Students build exposure and learn the basics of technology.
STEM fundamentals are taught. Focused on understanding the principles of product design using technology.
The registration fee for each camp is $299. This fee covers the entire week.
Update: For a limited time, get the early bird discount for $200 or less
Student Registration
You can register a student by visiting the Summer Camp Registration page.
| Camp Theme | Date | Description |
| --- | --- | --- |
| Build an App | July 29 - August 2, 2019 | Ever come across a problem and think "There should be an app for that?". Now you have the chance to build your own app. Learn how designers create million dollar ideas 1 line of code at a time. |
| 3D Printing Camp | August 5 - 9, 2019 | In this class we'll learn all about how to operate a 3D Printer and make a few creations along the way that you can take home! We'll also explore what 3D printing might do for the future of purchasing things from the internet. |
| Fortnite Camp | August 12 -16, 2019 | The one time you want your kids to play fortnite. Break open that controller! Mod it! See if you can play in our dizzy mode. Then learn how competitive gamers use engineering to control everything from reflexes to heart rate. |
Frequently Asked Questions (FAQ)
What is the deadline to register my child?
There is no deadline, but prices will rise closer to camp.
How do I know my child is accepted to the camp?
You will receive a confirmation email after you have completed all registration forms.
What do students get if they attend?
Students receive a HAK t-shirt, notepad, and pen. Some camps will have projects that include take home items.
Can my child be dropped off?
Yes, of course.
What is the earliest drop off time?
8:30 am. Anything earlier will need to be coordinated with the HAK team and confirmed by the camp coordinator.
Can my child come late/leave early?
This is possible if the HAK team is given advance notice.
Does my child have to attend every day?
This is encouraged for the best learning experience, but it's not required.
When is the latest I can pick my child up?
30 minutes after the student's session end time.
Will my child be fed?
Only snacks will be provided. Students should plan to bring lunch from home. There is also a restaurant next door.