Simplifying Technology for Students of All Ages.
HAK Electronics
Focuses on teaching students Science, Technology, Engineering, and Math (STEM) concepts using circuits. We provide educational kits, workshops, and teacher training to provide any instructor with the tools to confidently teach engineering concepts that students love.
HAKboards
Create your own! Collect them all!

The LED HAK - Board shows how cell phones create notification lights. What color do you get when you get a text? What color do you get when your battery is low? What is your favorite color? Create them all with this module!
Workshops
Run a workshop with ease.
The Engineering Behind series teaches students basic concepts behind everyday technology. Following the mission of HAK Electronics, these workshops were created to simplify the technology around us, providing students with engineering examples they can relate to.
Teacher Training
The tools you need.
Not a certified Engineer? No problem. We provide you with the tools you need to confidently teach engineering concepts to your students. Gain access to our videos, worksheets, and curriculum to help you get up to speed in no time. .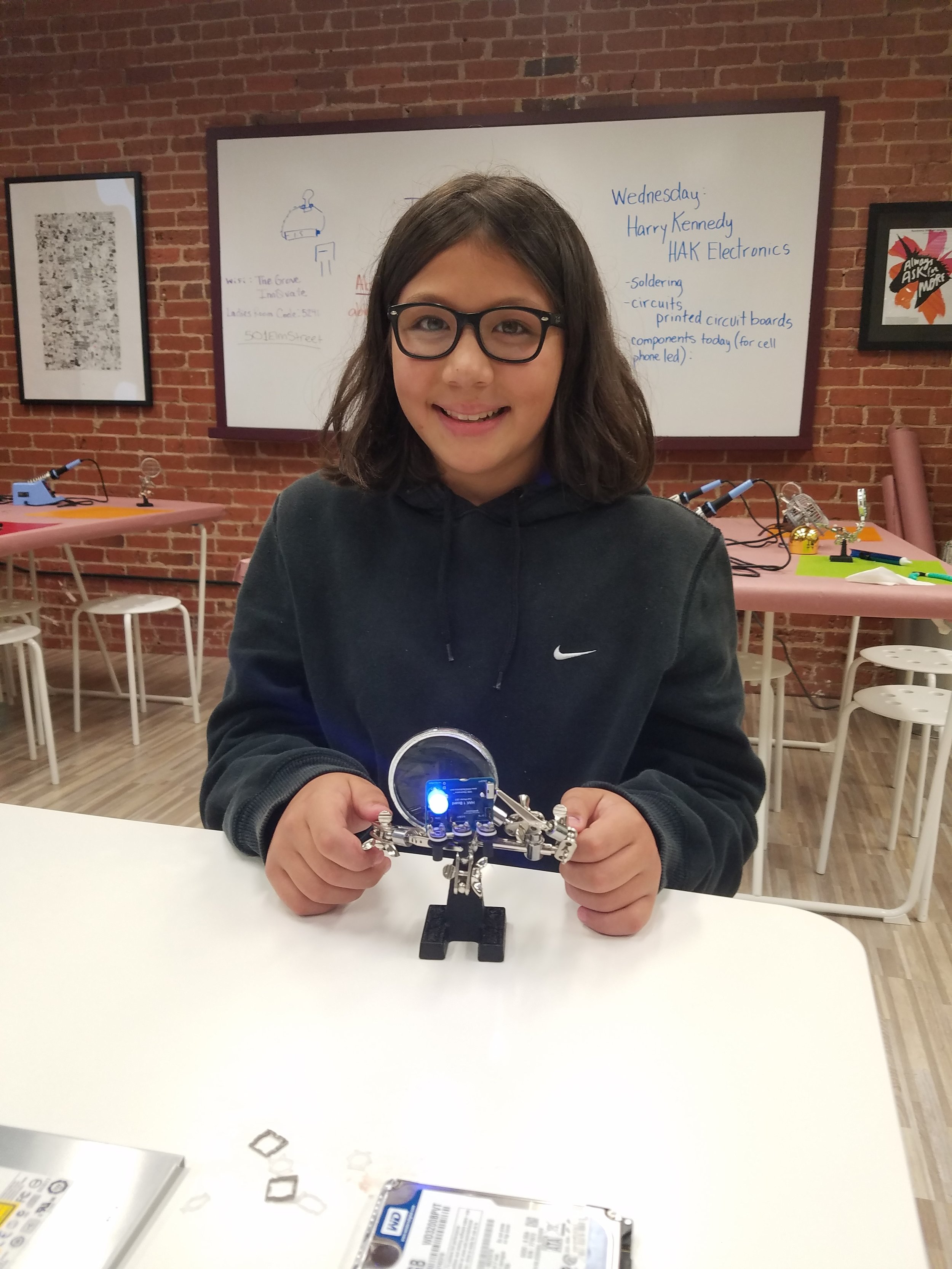 Don't take their cell phone, teach them how it works.
We took something students already used, their cell phones, and showed how it relates to what they're learning now. The result is a more engaged student that understands the terminology and concepts
— Harry Kennedy, Founder and CEO